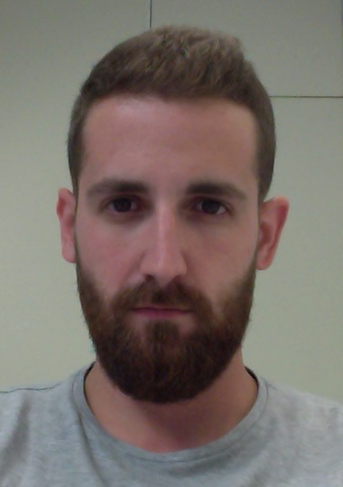 Luis Alberto Bru Orgiles
Postdoctoral fellow / Laboratory technician
Phone: (+34) 963877007 (Ext. 88276)
Email: luibror@doctor.upv.es
Luis was born in Elche, Spain, in 1988. He received the B.Sc degree in Physics  in 2012, and the M.Sc degree in Advanced Physics (specialty on Photonics) in 2013, both at the Universitat de València, Valencia, Spain.
Luis is currently a Ph.D student in the Photonic IC group at the Photonics Research Labs, and focuses his research on Optical Frequency Domain Reflectometry (OFDR) based interferometric tecniques in the context of photonic integrated circuits. This method constitutes a powerful tool to fully characterize photonic integrated devices.
His research interests expands also to Quantum Mechanics and Quantum Information, having kept an active research collaboration with Non-linear and Quantum Optics group at University of Valencia on 'quantum walks' topic from 2013 to date.
Skills
Photonic integrated circuits
Fourier signal processing