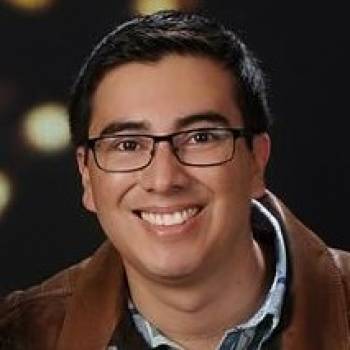 Daniel Maldonado-Hurtado
PhD. Student
Phone: (+34)963877007 Ext: 88143
Email: damalhur@iteam.upv.es
Daniel Maldonado-Hurtado was born in Ecuador. He received the B.E. degree (1st class honors) in Electronics and Computer Engineering from Escuela Superior Politécnica de Chimborazo (ESPOCH), Ecuador, in 2010. He obtained his M.Sc. degree in telecommunication technologies, systems, and networks from Universitat Politécnica de Valencia (UPV), Spain, in 2018. He is currently working toward the Ph.D. degree in Telecommunications Engineering at the Photonics Research Labs (PRL) under the supervision of Prof. S. Sales.
From 2011 to 2015, he was Wireline Field Engineer in Schlumberger oilfield services provider. In 2019, he was Research Engineer for Mobile Network Testbed Development implementing the Dual Connectivity functionality of LTE in ns-3 simulator as required by the ORCA Open Call 2 Extension 3 [REF1], in the Dept. of Network Engineering, Universitat Politécnica de Catalunya – BarcelonaTech (UPC), Spain. He is currently a Graduate Research Assistant with the Photonics Research Labs, iTEAM, Universitat Politécnica de Valencia (UPV).
His research interests include mobile and wireless based communication networks, optical communications, optical fibre sensors, and Multicore Optical Fibres applications.
Skills
Telecommunications engineering